Australian based Novita Diamonds has had a flurry of activity of late, launching new branches, not only here in Australia but in the UK and in Germany (Singapore and New Zealand to follow soon). Watch this space as they will undoubtedly be a strong competitor for some of the larger, more established, brands. Prior to Novita Diamonds' appearance on the scene the easiest way for Australian consumers to get their hands on a lab diamond was to buy from one of the big overseas retailers such as James Allen. Sure there were a few Australian sites here and there offering lab diamonds, but Novita Diamonds sets itself apart with their large inventory and with the setting up of half a dozen showrooms around Australia.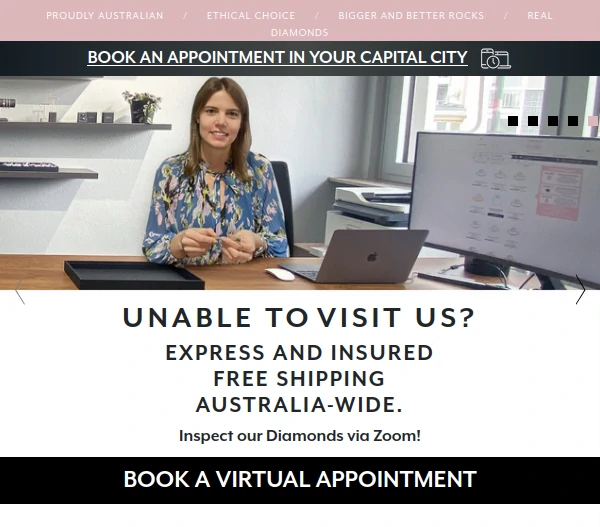 Buying a diamond online requires a bit of homework and you will have to brush up on your knowledge of diamonds. Some diamonds do sparkle more than others. If you want to know what your diamond looks like before buying I suggest sticking to the diamonds which they already have available in the showroom. Alternately send me a message and I can provide an assessment of the diamond you are considering and suggest an alternative if I see something better.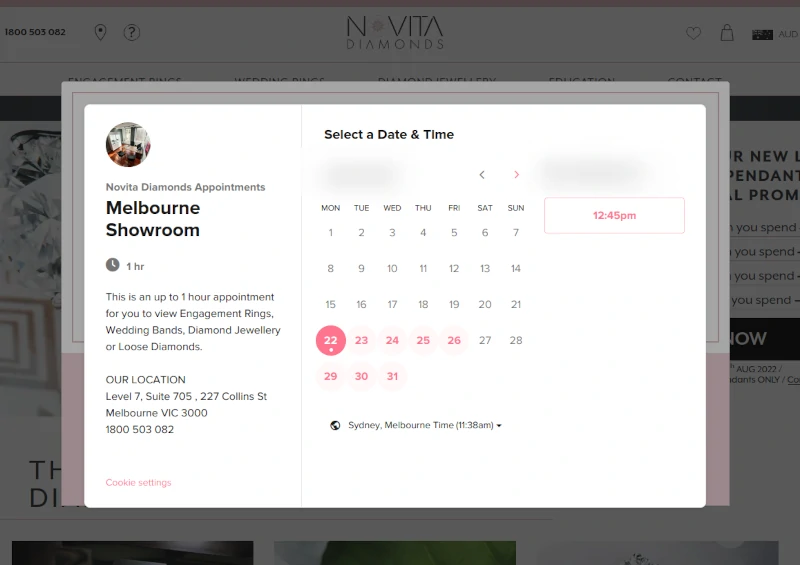 Novita Diamonds make it easy to preview some of their listed diamonds with their hybrid system combining online shopping with in-store previews. You are able to book a 1 hour appointment at the showroom of your choosing.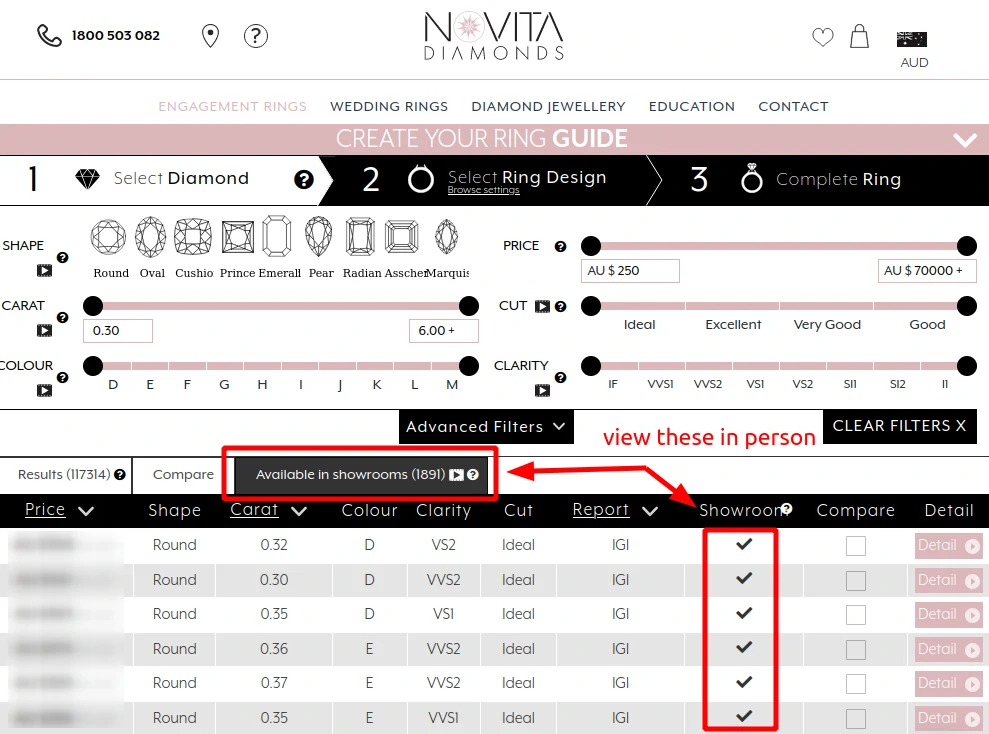 A diamond search on their site will indicate which diamonds can be viewed in one of their showrooms with a checkmark showing in the Showroom column. You can also elect to only be shown those diamonds by clicking on "Available in showrooms" which at the time of this article contains 1,891 diamonds.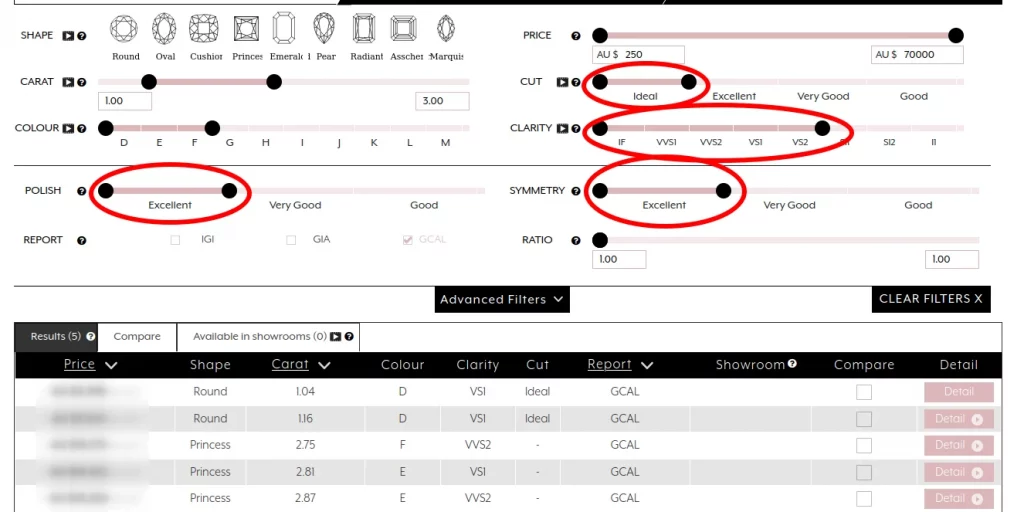 I've found that it's usually better to search for diamonds using advanced filters and then look at the video of each diamond. If the video shows good light return and optical symmetry I will examine a diamond's grading report. The numbers on the diamond grading report will potentially confirm whether or not the diamond has complementary angles and good light return.
In the screenshot above you can see that I have selected VS2 clarity and better, Ideal cut, Excellent symmetry and polish, and D-E-F color. The carat weight would you choose will of course be the range you are looking for. I've selected GCAL, for this sample search but I have found that the all grading labs shown on Novita Diamonds (IGI, GIA, and GCAL) produce excellent work. Novita Diamonds have an article titled IGI vs GIA which concludes that IGI's lab diamond grading reports are perfectly adequate. GIA graded diamonds cost a bit more more and you don't necessarily get any additional benefit for the higher price when it comes to lab created diamonds. I agree with Novita Diamonds conclusions.